Skip to Content
Air Duct Cleaning in Annapolis, MD
The Importance of Air Duct Cleaning With Barstow & Sons
Owning a home is an exciting experience that comes with various responsibilities. One of these responsibilities is the proper maintenance of your home's HVAC system. It is obvious when a furnace or air conditioner malfunctions. But what about the cleanliness of your air ducts? How can you tell when they need to be cleaned and how often should it be done? In the following article, Barstow & Sons in Annapolis, MD, take a look at how air duct cleaning works. We will explore how it can be beneficial and how to determine whether your ducts need to be cleaned.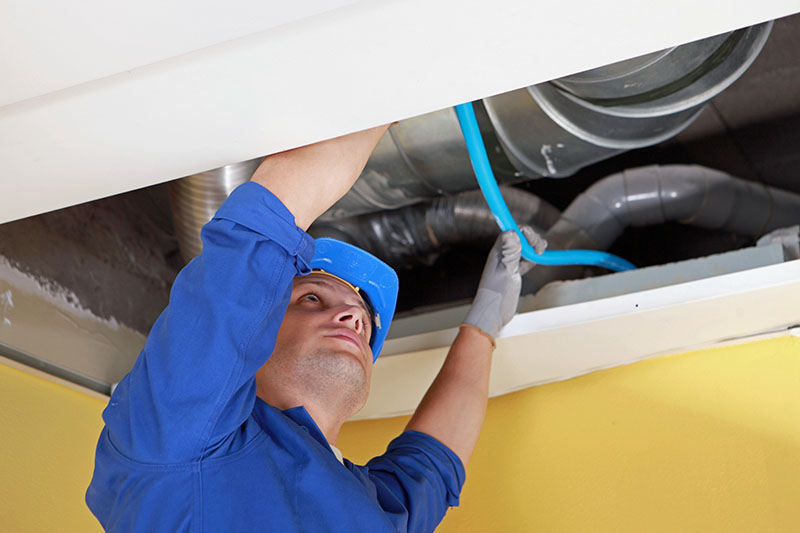 What Does an Air Duct Cleaning Involve?
Although the term "air duct cleaning" sounds like it targets only your HVAC system's ductwork, it usually includes cleaning most or all of the system's elements. Generally, technicians will clean the ducts, registers, blowers, heat exchangers, air filters, coils, and other components. This process ensures the best possible result. Our HVAC professionals can also advise you on ways to prevent any future contamination or pest infestation. The Environmental Protection Agency (EPA) prohibits using unregistered chemical products to clean home HVAC systems. At present, the EPA has not registered any chemical biocides for use in air ducts. You should make sure that you know the pros and cons of any substance used in your internal air ducts.
The Potential Benefits of Clean Air Ducts
Clean air ducts mean clean air. But aside from that, there are numerous additional benefits to having your air ducts cleaned by experienced professionals. These benefits include:
Proper Air Flow: The most apparent benefit of having your air ducts cleaned is ensuring that air flows properly through your system and does not introduce additional dirt or debris to your home. If your air ducts are filled with dust and debris, this can be re-circulated around your home roughly five to seven times per day, ultimately settling on your things. Similarly, it could help reduce the buildup of such dirt on the other elements of your HVAC system. If you have pets, you may also find that cleaning reduces the amount of fur and dander floating around your home.
Rodents & Mold Remediation: In some cases, air ducts are infested with rodents, insects, or mold. In addition to serving as a home to such unwanted houseguests, the air that blows through the infested ducts could become filled with various contaminants, not to mention a variety of odors. Even if you do not notice any odd smells or other issues, you will want to get rid of these pests as soon as possible to prevent further damage to your home.
System Efficiency: Cleaning your HVAC system can help improve its components' overall efficiency. Although cleaning the ducts alone may not be enough to make a noticeable change in efficiency, having your full system cleaned can improve function. Full system cleanings ultimately lead to energy cost savings if you have been changing your air filter appropriately.
It is important to note that the health benefit claims directly related to duct cleaning have not been substantiated. However, many homeowners believe that their allergies, asthma, and other health issues have improved because of HVAC cleaning. Barstow & Sons makes no claims that our air duct cleaning services will improve your health.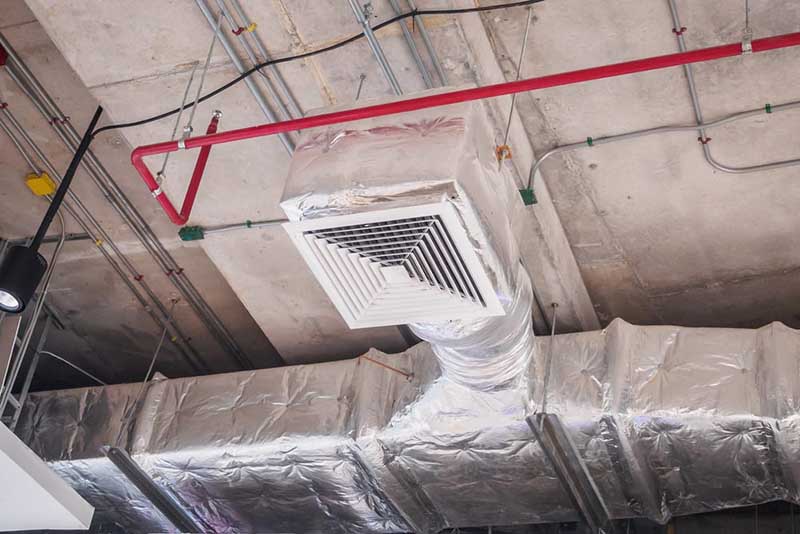 Do I Need To Have My Air Ducts Cleaned?
While experts agree that air ducts should be cleaned appropriately, there is not one single answer to how often cleaning should be performed. Unlike some other elements of your HVAC system, air ducts do not necessarily need to be cleaned on a routine basis. Ultimately, the necessity of cleaning depends upon the kinds of symptoms you are noticing, as well as the determination of a professional HVAC contractor.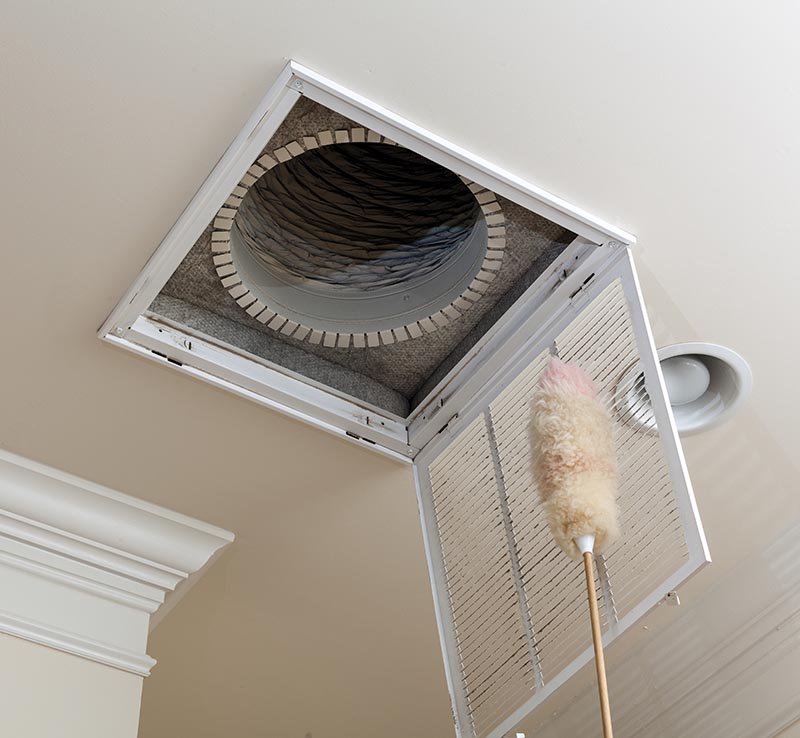 When Should I Have My Air Ducts Cleaned?
You should consider having your ducts cleaned if you begin to notice evidence of mice or other pests, clogs caused by dust and debris, and the visible growth of mold. If you believe mold is growing in your ducts or elsewhere in your HVAC system, you should have the substance tested by a professional laboratory. If the substance is found to be mold, you will need to have it removed professionally. It would help if you also kept an eye out for symptoms of HVAC trouble, including reduced airflow, climbing energy costs, and difficulty heating or cooling the home evenly. Even if the problem is not directly related to your air ducts, these are vital signs that something may be wrong with your HVAC system.
Get Trusted, Professional Air Duct Cleaning From Barstow & Sons
As a family-owned and -operated HVAC business with more than 30 years of experience in the Annapolis, MD area, we understand the importance of a clean, comfortable, and efficient home. When your HVAC system gets dirty and you start to notice problems with your air quality or heating and cooling efficiency, Barstow & Sons stands ready to help. Our technicians are available 24 hours a day to perform everything from furnace installation to air conditioner repair and general system maintenance. We have the knowledge and experience to get the job done right. We not only provide installation and maintenance services with a specialization in high-quality Lennox systems, but we also offer the best in customer service and fair, competitive prices. All of our work is backed with a guarantee of complete customer satisfaction. Our technicians can help you identify any issues in your system and help you keep an eye on its overall efficiency. To learn more about the various air duct services we offer or to schedule a time to have an experienced HVAC technician examine your air ducts, request an appointment via our online form or call us today. We look forward to working with you!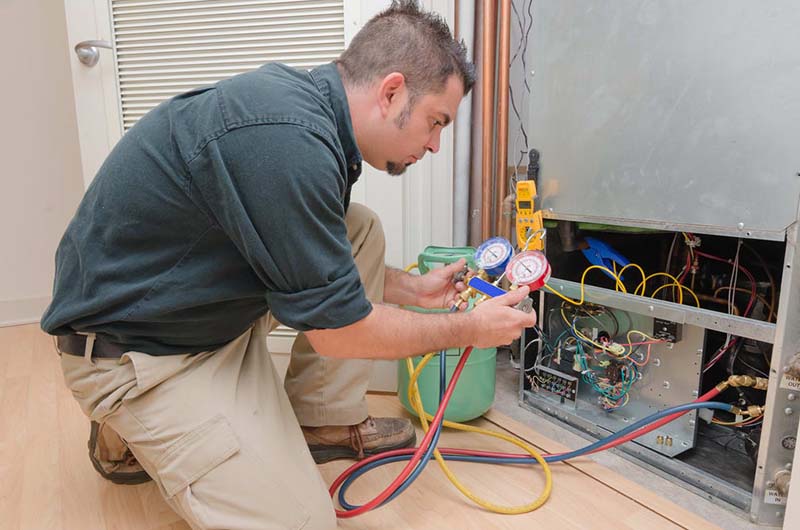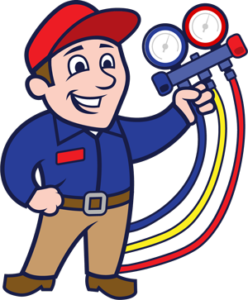 Call Today for Professional HVAC Service!