Skip to Content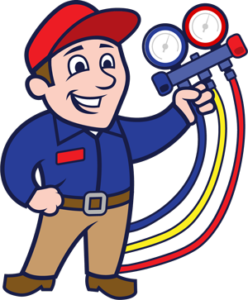 Expert HVAC Services in Pasadena, MD
Pasadena HVAC by Barstow & Sons
At Barstow & Sons, we conduct all types of HVAC repair, installation, replacement, and maintenance needs you have in Pasadena, MD. We have years of experience dealing with all types and intricacies of different HVAC issues, from installing new furnaces to conducting routine maintenance on your water heater. We've been a family-owned and -operated company since the beginning and take pride in providing comfort and safety to families throughout Pasadena. Read about our areas of expertise and call us for a free quote and schedule your appointment. How long has it been since you've hired an expert to come look at your heating and air conditioning? If you can't remember, chances are, you're overdue and could benefit greatly from having the team at Barstow & Sons repair and maintain your HVAC system.
Our HVAC Services
Our team of full-service HVAC technicians is happy to handle anything you may need. We conduct in-depth replacements and repairs and routine maintenance checks with the expertise and care you come to expect from a family-owned and -operated business. Our technicians are all licensed and guaranteed with years of experience. We specialize in Lennox heating, cooling, and air quality systems because it's a brand we believe in. Contact us for sales, installation, or service for any of the following in our Pasadena regions:
Are you frequently running out of hot water for your showers and dishes? A new water heater may be the solution. Make sure your water heater is always functioning efficiently and properly with repairs, routine maintenance, or even full replacements by our team.
Furnaces require routine maintenance by an expert to run efficiently and avoid potentially expensive breakdowns? We provide furnace maintenance, repairs, installations, and replacements to keep you and your family warm and comfortable no matter the season. Schedule your yearly maintenance checks with us today.
If your home runs on a boiler, it requires special care for repairs and maintenance. Keep your family warm through the winter with our high-quality boiler services. We install, repair, and replace boilers throughout Pasadena.
Our team of experts has years of experience handling all types of heat pumps, including electric, geothermal, ductless, and mini-split. Whether you need repairs, maintenance, installations, or something else specific, we're happy to handle it for you at affordable rates.
The first truly summer day requires a reliable air conditioner to keep you and your family comfortable. If you have been noticing loud noises, warm air coming from your vents, higher utility bills, and your air conditioner running more frequently, you may require maintenance, repairs, or in some cases, a full replacement. Fortunately, new air conditioners are more efficient and are more affordable to run than dated models letting you save on your investment.
Solar Heating
Efficiently heat your home throughout the year with environmentally-conscious solar panels. Whether you need panel installation or maintenance, schedule your appointment with our team of experts.
Don't worry about dry skin causing you problems in the fall and winter with a dedicated humidifier. Depending on your home's size and your budget, we can help recommend the right unit for your home. We also conduct repairs and replacements on a wide range of humidifiers and brands at competitive rates.
Call Today to Get Your Free Quote
We're proud to serve Pasadena with our expert HVAC services! Whether you're having HVAC problems and need service, or you want to see what a particular installation or repair might cost, contact us for help. We are always here to make sure you get your questions answered and your service completed. Feel free to book us through our online system or reach out by phone if you have a question. We're here for you!
Call today for professional HVAC service in Pasadena, MD.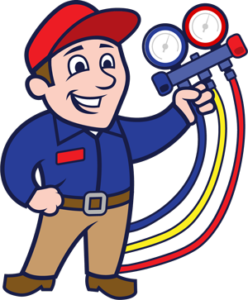 Call Today for Professional HVAC Service!