Skip to Content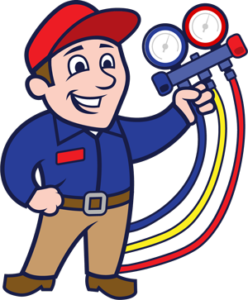 Reliable Air Conditioning Repair in Annapolis, MD
Complete Air Conditioning Service by Barstow and Sons
At Barstow and Sons, we offer air conditioning repair and AC installation in Annapolis, MD. As a locally-owned business, we understand the responsibility we have of helping our neighbors with reliable and affordable air conditioning services. Our commitment to customer service is apparent in everything we do. Our team is fast and reliable and offers upfront pricing on all of the services we provide. We have over 40 years of experience and can handle repairs and maintenance for a variety of brands. Contact us today to get started with your online quote.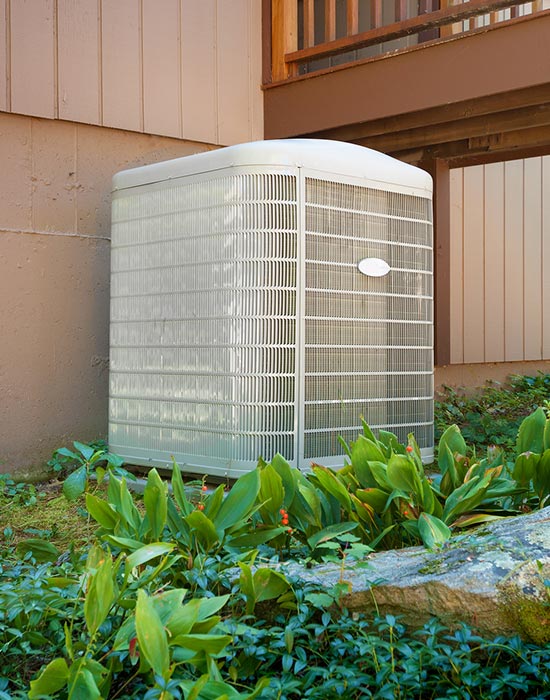 Reliable Air Conditioning Installation Services
If your home's cooling system isn't working, is in constant need of repair, or isn't efficient, then it might be time to install a new air conditioner and cooling system in your home. Our knowledgeable and experienced team of technicians have access to the latest air conditioning systems. Whether you need a unit replaced or a brand new installation, our team of experienced technicians will come to your location, assess your needs, and provide cooling services to ensure your comfort and safety. Our top priorities include comfort, ease of maintenance, and efficiency. We offer geothermal and ductless air conditioning systems. We believe that every home should have access to reliable cooling, especially during the summer months. That's why we offer rebates and special financing options for those that qualify. When you need home cooling solutions, choose the area leader since 1980.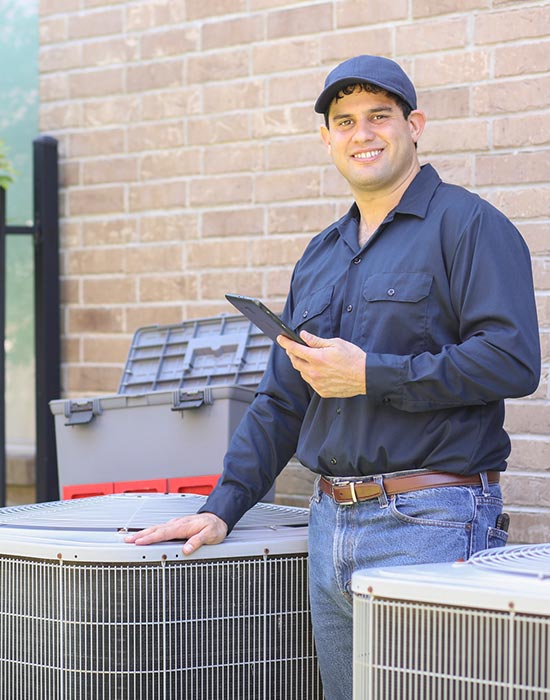 Extend the Life of Your AC Unit With Quality Repairs
It's never a convenient time for your air conditioning unit to fail, especially not during the summer months. Luckily, at Barstow and Sons, we offer high-quality repair services for homeowners in the area. Our team of knowledgeable and experienced HVAC technicians can extend the life of your air conditioner with high-quality repair service. Because we are a licensed and skilled team, we can repair a wide variety of brands of air conditioning systems. We have access to a wide range of quality parts, so you can feel confident that you're getting the very best service. When you choose us for your repair service, we'll come to your home, diagnose the issue, and make recommendations. In some cases, it may be more affordable over the life of your system to repair it. We will be open and honest about the nature of our repair service. Keep a lookout for common signs that your air conditioning unit may need repairs, including:
Lack of Air Flow
Squealing, Grinding, or Grating Sounds
Moisture Buildup
Unusual Odors or Burning/Musty Smells
Maintenance Services for Your Home's Air Conditioning
At Barstow and Sons, we can ensure that when the summer rolls around in Annapolis, MD, you can experience the comfort of your home's AC. With our annual maintenance package, our knowledgeable and licensed technicians will come to your home and conduct a thorough inspection of your AC unit. We will diagnose any issues and perform a tune-up so that it's working at peak efficiency. A maintenance program will help you save by avoiding sudden, costly repairs. Contact our team today to schedule your maintenance program.
Choose the Right Air Conditioning Service Experts
When you want comfort from the hot summer heat, then contact Barstow and Sons. As a home air conditioner repair, maintenance, and installation provider, you can count on us to keep you cool. As a local leader, we've partnered with some of the highest-quality brands for new installations for your home. Our knowledgeable team can assist with all of your repair services to improve the efficiency of your unit. With our maintenance service, you can feel confident that your home's air conditioning system will provide your family comfort when you need it most. Get started with a quote today.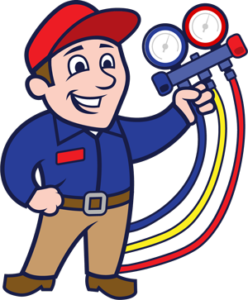 Call Today for Professional HVAC Service!