Skip to Content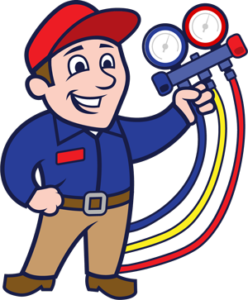 Thermostats in Annapolis and Pasadena, MD
Our Thermostats Will Regulate Your Home's Climate
Among the only feelings as comforting as walking into a cool home on a hot summer day is stepping into cozy heat during frigid winter weather. Fortunately, a dependable thermostat can facilitate both. When you are ready to replace or upgrade your home's thermostat, there is no better team to call than Barstow and Sons. We have been serving homeowners in Annapolis and Pasadena, MD for more than four decades. Our highly-trained technicians have extensive industry experience and will ensure your home is comfortable year-round. We are committed to your satisfaction, so call us today to learn more about high-quality thermostats.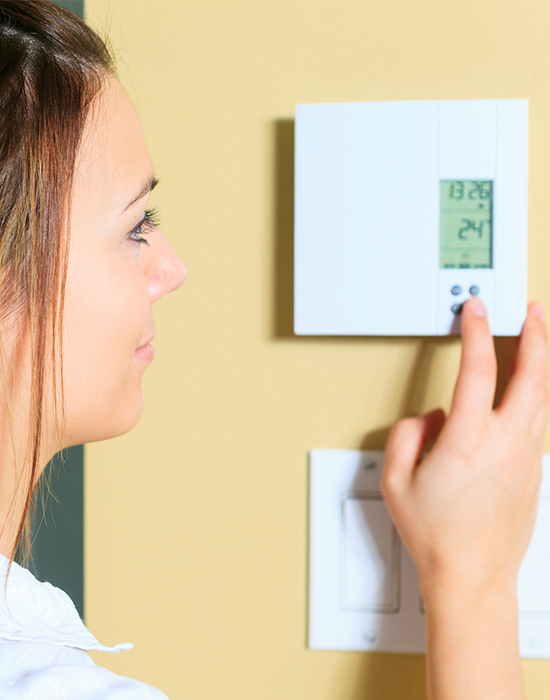 Common Causes for Thermostat Failure
Your thermostat acts as the command center for your entire HVAC system. If it is working correctly, you should be able to set your preferred temperature and experience immediate results. Within seconds, you will hear the HVAC unit begin operating. Shortly thereafter, you will feel a difference in your indoor climate. If neither of these occurs, there is a problem somewhere. In many instances, the problem could be with your thermostat. Common reasons for thermostat failure include:
Old Age – Thermostats typically last for many years, but their effectiveness will begin to wane over time. Monitor your aging thermostat closely for signs of diminished results.
Dirt – If your thermostat is dirty, it will not be able to accurately read the temperature in the room, which means you will not achieve your desired temperature.
Miscalibration – The internal sensors in your thermostat can become miscalibrated, leading to uneven temperatures throughout your house.
Display Issues – Your thermostat's display allows you to easily program your HVAC system. If the display is not working, you will no longer be able to directly input your settings.
Signs Your Thermostat May Not Be Performing at Its Best
While understanding the causes of thermostat troubles is important, you will also need to pay attention to signs your thermostat may not be performing at its best. If you notice any minor issues, you can call our certified technicians for assistance. In most cases, we will be able to provide repairs to restore your thermostat's function and, ultimately, your comfort. Let us know if you notice any of the following problems:
Your HVAC system keeps turning on and off
Your energy bills are unusually high despite normal use
Incorrect thermostat readings
Regular temperature shifts
Thermostat fails to respond to settings changes
Your HVAC system short-cycles
Advantages of Thermostat Replacement
Though Barstow and Sons can often provide repairs to restore your thermostat's function, your best option may be replacing the unit. If it is damaged, ill-equipped to handle your new HVAC system, or more than 25 years old, now is the time for an upgrade. Our team will install a new thermostat in your Annapolis home. Among the benefits of replacing your thermostat are:
Savings on your home's heating and cooling bills
The ability to automatically adjust your settings
HVAC system optimization
Improved connectivity that allows you to control your system remotely
What Is a Smart Thermostat?
Homeowners throughout Maryland are increasingly opting for smart thermostats. These innovative units allow you to control your home's heating and cooling systems from your phone, tablet, or other internet-connected devices. You can incorporate your Wi-Fi thermostat into other home automation systems and even schedule temperature changes based on when you will be home or away. Ask our team about available features for smart thermostats to ensure you get the most out of your home climate control experience. Desirable options include compatibility with other home devices, geofencing with your smartphone, room-specific temperature settings, energy tracking and reports, and voice commands.
Why You Should Choose Barstow and Sons
Barstow and Sons is the region's premier HVAC service company. We specialize in all types of heating and cooling systems to ensure our customers are comfortable regardless of the season. Our family-owned and -operated organization has been a staple in Annapolis, MD for more than 40 years because our experts are highly-trained and certified to complete projects quickly and efficiently. We promise fair, upfront pricing and are available around the clock to guarantee we can resolve your heating and cooling needs promptly. Whether you need minor thermostat repairs or complete system overhauls, we are the team to call.
Contact Barstow and Sons Today
If you are having trouble maintaining a consistent, comfortable temperature in your home, your thermostat may be to blame. Call Barstow and Sons for an inspection as soon as you notice an issue. Our expert technicians will visit your home in Annapolis, MD or the surrounding area to diagnose the problem. From there, we can either repair or replace your thermostat to restore your comfort. Contact us today to request a quote.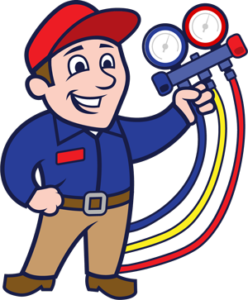 Call Today for Professional HVAC Service!