Skip to Content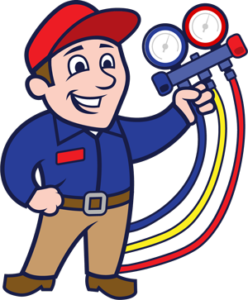 Furnace Repair & Installation in Annapolis
Heating Systems Repair and Maintenance by Anne Arundel County's Hvac Specialists
At Barstow and Sons, we are committed to showing up when our clients need us and offering the best solutions. Whether your furnace has broken down and you need to have it repaired or you are in need of a new furnace, we can help. Our Anne Arundel HVAC specialists have all the necessary parts and knowledge to make heating repairs for virtually any make and model of furnace hassle-free.
Our heating services include top-of-the-line furnaces our customers depend on. Residents and businesses in Annapolis rely on us for quality heating installations so their furnaces run efficiently and for a long time. When repairs or maintenance are needed, we are there to ensure you receive the most professional, thorough service.
Whether you have a gas or electric furnace, you can rely on us for furnace maintenance, furnace repair, and furnace replacement.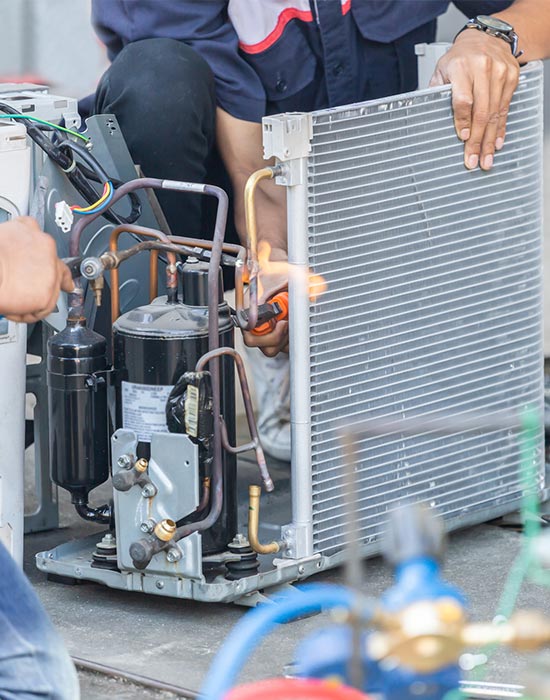 Furnace Installation
Our team always makes sure a furnace can keep things warm. First, we assess your property to determine the best size. Too small a furnace won't heat the entire space; too large a unit will be strained, running in shorter cycles. Over time, this means wasted energy, higher utility bills, and more frequent repairs/a shortened operating life.
The type of unit is also important. We help our customers choose furnaces that work for them, including cleaner-burning natural gas furnaces, but liquefied propane is often used where natural gas isn't available. Barstow and Sons can also arrange to accommodate your new system with the proper ductwork and exhaust components so it runs safely and at peak efficiency.
Skilled, professional installation ensures there is always a fuel source available and the furnace is properly ventilated, avoiding serious, potentially fatal issues with exhaust gases.
Furnace Repair
Hot Annapolis summers can seem endless, but the heating season takes up much of the year. Furnace inspections should be completed in the fall, but heating repairs may be needed at any time. Heating maintenance on your furnace is important because it:
Maximizes efficiency
Tunes up performance
Avoids most service repair calls
Prolongs equipment life
Maintenance service costs much less than replacing components prematurely. There are also many things to consider when furnace repair is the option. If your furnace is less within 15 to 20 years old, it may still be practical to repair it, unless you stand to save substantially with more current, efficient technologies.
Repair costs should be less than 50% of the price of new heating installations. This means fixing the unit may still be practical if the blower motor or belt is preventing the system from blowing air, or a fan belt slips and causes the unit to squeal.
Various fixable problems can trigger noise such as pinging, popping, rattling, or grinding.
Dirty filters, blocked registers, and failed thermostats can lead to reduced efficiency or complete failure. Our technicians are highly skilled at determining the root cause of a problem and providing effective solutions. Whether we service gas or electric furnaces, we can perform the necessary heating repairs, so you restore your furnace's performance.
Contact us if your furnace is:
Leaking gas
Providing insufficient heat
Not blowing air
Cycling on/off too often
Repeatedly shutting off after 5 minutes
Running continuously
Making unusual noise
Contact Barstow and Sons for Heating Repairs and Installations Today
Our heating services in Annapolis cover all aspects of furnace installation, maintenance, and repair. Over 30 years of experience have prepared us to address any issue with new or older furnaces, so you can depend on our HVAC experts for professional advice and service.
An important part of keeping your equipment working is to have it maintained and inspected regularly. This allows us to spot any potential issue before it develops into a major problem. If you would like a free quote on the furnace services we offer, please call us now at 410-441-3147.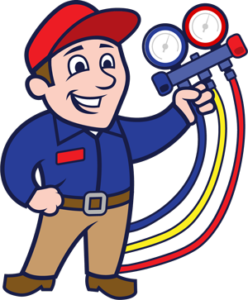 Call Today for Professional HVAC Service!