Skip to Content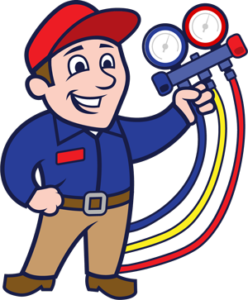 Take Good Care of Your Furnace With an HVAC Inspection
Barstow and Sons
provides invaluable services to customers in Annapolis and Pasadena, MD. Our HVAC repair and inspections are perfect for homeowners who wish to keep their furnaces and air conditioners in good working order throughout the year. Founded in 1980, we have years of experience on our side. More importantly, we treat our customers like family and always perform our responsibilities with honesty. You can count on us to provide upfront estimates and stick to them. Our inspections are a particularly useful tool because they can help determine any issues with your
furnace
or
air conditioner
before they present themselves. Investing in an inspection can save money down the road, so get in touch with us today.
The Benefits of Hiring Barstow and Sons for an Inspection
Your HVAC system is no different than a car – it requires regular maintenance to function. You wouldn't neglect to get your oil changed or monitor your tire pressure, so why would you ignore regular tune-ups to your furnace and air conditioner? Barstow and Sons offers thorough
HVAC inspections
to keep your HVAC system running as it should. The benefits of using us to keep your system in good shape include:
Cost Savings: Not only are breakdowns costly to repair, but an improperly maintained furnace or air conditioner costs more per month to run. But routine inspections will catch minor issues before they morph into catastrophic ones. They will fine-tune your system to maximize its efficiency. Most importantly, inspections increase the lifespan of your furnace and air conditioner.
Improved Air Quality: Dirty ducts and air filters dramatically hinder your system's ability to churn out safe and high-quality air throughout your home. Everything from household dust to other contaminants leads to poor air quality. But an inspection can remedy these issues. We can ensure the warm or cold air that pumps through your vents stay as clean as possible.
Improved Comfort: Inefficient air conditioners and furnaces lead to decreased comfort within your home. Regular inspections lead to increased comfort. It's a no-brainer. We can discover minor problems that lead to inefficiencies. We recommend contacting us once before summer hits and again when winter approaches to maximize your comfort level.
Increased Home Safety: When it comes to a failing HVAC system, you have much more to worry about than the system itself. For instance, a breakdown in the dead of winter could potentially lead to frozen pipes, resulting in considerable damage that only a plumber can fix. Therefore, it is essential to catch problems before they occur. HVAC inspections are your best bet.
Energy-Efficiency: If you are concerned about your carbon footprint, consider this: A well-maintained system consumes less fuel than an inefficient one. HVAC inspections can significantly reduce this consumption and improve your system's efficiency – which helps the environment in the process.
What to Expect from an HVAC Inspection
When we perform an HVAC inspection, we engage in a thorough process designed to catch any potential issue that might be impacting your system's performance. We have a checklist, and we do not leave your home until we have gone through it thoroughly. During an inspection, we check the following:
Run a thermostat test
Inspect air filters and replace them if necessary
Evaluate the airflow and make adjustments
Assess the condition of your equipment
Check the refrigerant levels
Inspect the heat and furnace, gas connections, and exhaust systems
Check the condensate drain and drip pans
Examine the blower motor
Check the safety equipment, surge protectors, and fail-safes
Inspect the condenser, air handler, evaporator coil, electrical components, and compressor
Ensure there are no pest infestations
Write a thorough diagnostics report
Take Care Of Your System, and It Will Take Care of You
As you can see, HVAC inspections are a crucial component of homeownership. They help to ensure you do not have to pay for unnecessary repairs or, worse – replacement. Most importantly, they bring with them peace of mind. You can be confident that your system is ready to tackle the rigors of the season. Whether in the form of old man winter or the oppressive heat of the summer, you will know that you are prepared. And if we discover any problems requiring
repairs
, we have years of experience fixing air conditioners and furnaces.
Contact us today
for more information about HVAC inspections.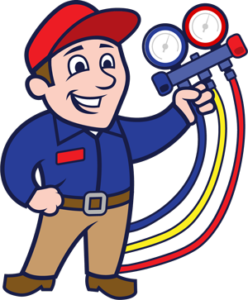 Call Today for Professional HVAC Service!