Skip to Content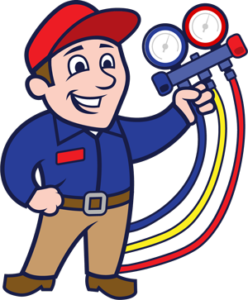 Heating & Air Conditioning Repair in Annapolis, MD
Let Barstow & Sons Keep Your Home or Business Comfortable
If you're looking for heating and air conditioning repair in Annapolis, MD, you've come to the right place. Barstow & Sons offers heating and cooling repair services for home and business owners throughout Anne Arundel County, MD. Whether you have a problem with your HVAC or want to get ahead of one, we're here to help. We service all makes and models of heating and cooling equipment. We've been in the heating and cooling business for more than 30 years, and we pride ourselves on providing on-time service, quality HVAC repairs, and expert recommendations. We're the team to call for air conditioning maintenance, heating, and A/C repair, and so much more. Learn more about what we can do for your home or business and get in touch with us to schedule service or request an estimate.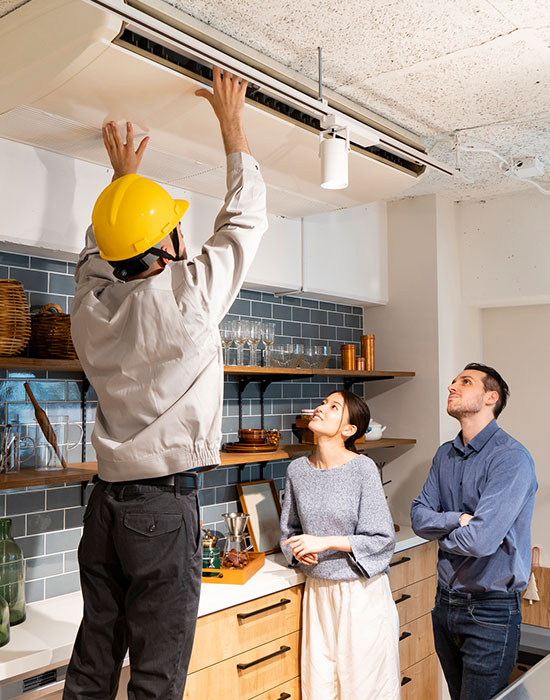 Comprehensive Heating & Cooling Repair Services
The team Barstow & Sons is here to help you with just about anything. We're proud to be the leading HVAC team in Greater Annapolis, and there's nothing we can't do when it comes to A/C and heating repair. The experts at our air conditioning maintenance company have spent years training on virtually every related product and system. We strive to ensure quality work for any situation, no matter what you may be up against. We handle everything, from restrictions in your ductwork to problems with your oil or gas furnace. Our friendly and professional technicians will be there as soon as we can with one goal in mind: fixing the problem. We're happy to work with you on just about anything, including:
Benefits of Preventative Maintenance
The air conditioning system in your home or business is a significant investment, so it only makes sense to take good care of it. Preventative maintenance can help you save money and hassle in the future. When our technicians visit for maintenance services, they begin with a thorough inspection of your A/C system to make sure there are no severe issues such as displaced or damaged components. If anything is wrong, we'll fix the problem before it gets too large. This can save you lots of money on potentially significant and costly repairs down the line. Our technicians will also clean your HVAC system and make minor calibration adjustments. This service maximizes energy efficiency, which can save you money every month on utility bills. You'll also benefit from the peace of mind that comes from knowing your heating and cooling system is in tip-top shape. Barstow & Sons would be happy to visit your home or business at any time to perform a check-up.
What to Expect during an A/C Maintenance Visit
Every air conditioning or heating maintenance visit is unique, but there are certain things our technicians always do. When you get a visit from Barstow & Sons, you can expect the following: inspecting and tightening electrical connections, checking thermostats and control systems, checking all blower components, lubricating moving parts, checking the refrigerant level, inspecting and clearing the condensate drain, checking all fuel connections for leaks, inspecting furnace ignition, burner, and heat exchanger, and cleaning condenser coils.
Our Customized Approach to Service
As a home or business owner, you may notice issues with your HVAC system right away, including problems with regulating temperature. However, it's not uncommon for the root causes of A/C problems to be a little more elusive. That's where our expert technicians come in. When you contact us, we'll visit your home or building and thoroughly inspect all problem areas. We'll let you know what we find and propose dedicated solutions that get right to the root of your issues while keeping your budget and the future of your HVAC system in mind. After you approve our quote, we'll get to work providing expert repair and maintenance services to help make the most of your HVAC system. Our services focus on both repairs for current problems and maintenance to keep things running smoothly down the road. Whether you're experiencing possible issues now or just want a little peace of mind, we're always here for you. Contact us today for repairs, preventative treatment, and annual maintenance in Annapolis, MD.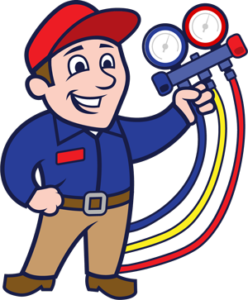 Call Today for Professional HVAC Service!