Skip to Content
Air Conditioning Installation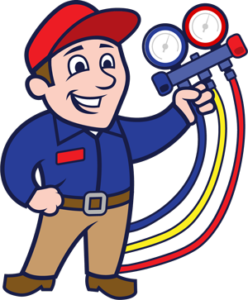 Air Conditioning Installation Services in Annapolis, MD
AC Installation for Homes & Businesses from Barstow & Sons
If you have an older air conditioning system that's struggling to keep your home or business comfortable, it's time to consider air conditioning installation services. Barstow & Sons offers AC installation for homes and businesses in Annapolis and throughout Anne Arundel County, MD. Older air conditioning systems tend to require frequent, costly repairs. In many cases, it makes more sense to have your air conditioner replaced with a newer, more energy-efficient model. Our experienced and trained technicians are here to provide central air conditioner installation and any other HVAC services you need. Learn more about our AC unit installation services and contact us for an estimate or to schedule service.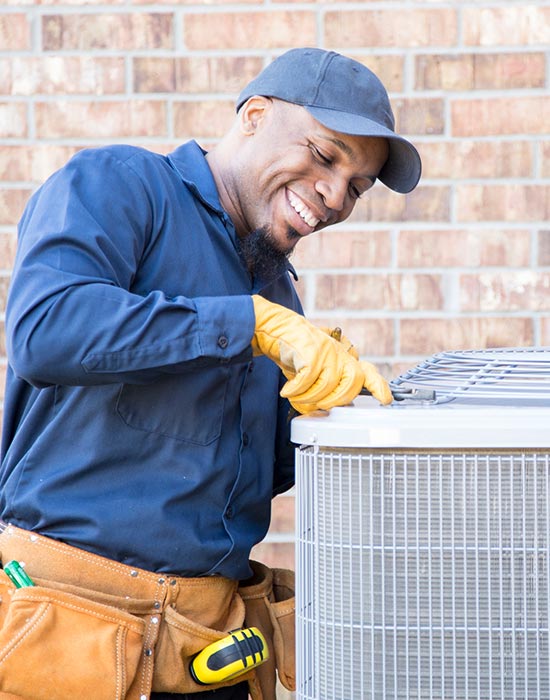 Professional Air Conditioning Installation Services
Our air conditioner installation company has installed new HVAC systems for many home and business owners throughout the area. Routine maintenance can keep your air conditioning system working for many years, but eventually, it will need to be replaced. While a new air conditioning system can be a significant investment, technology has advanced to the point where you're almost sure to save money in the long run, thanks to lower utility bills. Newer systems require fewer repairs which can also save you money. You'll also provide a more comfortable environment for your family or employees and help to lower your carbon footprint. Our air conditioning installation contractors would be happy to perform a thorough evaluation of your current HVAC system and discuss your options for repair and replacement with you.
The Benefits of Professional Air Conditioning Installation
We've heard some horror stories from home and business owners who attempted to install a new air conditioning system independently. Our technicians are experienced and receive continuous training. We use the latest equipment and have the know-how to get through any complicated situations. Learn more about the benefits of hiring our professionals to perform your AC installation:
Fast Installation – You can't afford to wait around for days when your air conditioner breaks down. Marylanders know the summers can get quite unpleasant without AC. When you hire the team at Barstow & Sons, we get the job done as fast as possible while still paying attention to detail.
Outstanding Service – When we install your new HVAC system, you'll get unsurpassed quality. Air conditioners must be installed correctly to provide optimal efficiency. We also offer excellent customer service and fair and affordable pricing.
Experience – Barstow & Sons has more than 30 years of experience in the HVAC industry, and we've installed thousands of new air conditioners for homes and businesses throughout Anne Arundel County, MD.
When to Consider Replacing Your Air Conditioner System
It's not unreasonable to try to get as much life out of your air conditioning system as you can. Replacing your HVAC unit can be a substantial investment. At a point in time, the cost of pushing your current system past its limits will be higher than that of replacing the unit. The following signs indicate that you'd likely be better off having your air conditioner replaced instead of continuing to repair it:
Still using R-22 refrigerant
A SEER rating of 10 or below
Continuous loud noises
AC system is too large, so you're paying more than you should be
AC system is too small, so it's not cooling your home effectively
Providing All the HVAC Services You Need
We know your home or business needs to stay comfortable, and you can't afford to have utility bills that are through the roof. Barstow & Sons offers comprehensive HVAC services for residential and commercial properties in Annapolis, MD. In addition to air conditioning installation service, we also provide heating services, including water heaters, boilers, furnaces, and heating pumps. Our cooling services include air conditioning, air handlers, and ductless split systems. We also offer indoor air quality solutions and have financing options available. We're proud to be a family-owned and -operated company, and we specialize in Carrier heating, cooling, and air conditioning systems. Our team is also available 24/7 in case of an emergency. We'd be happy to visit your home or business in Severna Park or Pasadena, MD as well. Contact us today to schedule service or request an estimate.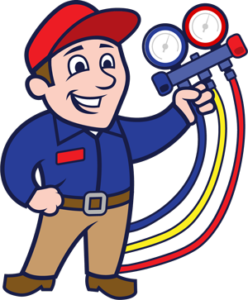 Call Today for Professional HVAC Service!