Skip to Content
Why HVAC Maintenance Is Important
Barstow & Sons Provides Preventative Maintenance for HVAC in Annapolis, MD
Keeping our customers in the Annapolis and Pasadena, MD areas well informed on topics, such as the importance of HVAC maintenance, goes a long way in helping them save money and understand how their equipment works. While we offer complete heating and cooling services, we think it's important to explain why we do what we do on service calls. Have you had your HVAC system inspected or serviced this season? Schedule your appointment today.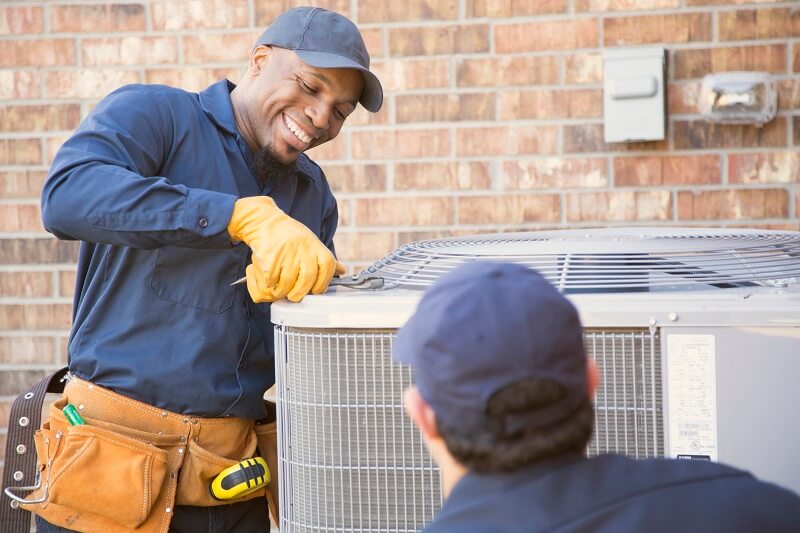 Why Is HVAC Maintenance Important?
It might seem like an odd way to do things; call a local HVAC repair company to work on your system when it appears to be functioning fine. However, just like your vehicle getting periodic oil changes or checking the tires every few thousand miles, your heating and cooling equipment will benefit and perform better when proactive maintenance is done instead of waiting for something to go wrong before calling a service technician. There are many benefits to this approach.
Well-Maintained Systems Last Longer
With proactive HVAC maintenance and repairs, you'll enjoy more years of service from your system. When we conduct seasonal maintenance, our technicians have an opportunity to inspect key elements of the controls, motors, fans, and blowers to ensure they're functioning correctly. When heating and cooling equipment doesn't have to work harder to do its job, there's less stress on the system. With more years of service, you can put off paying thousands of dollars for new equipment.
Better Efficiency
Every homeowner is concerned about their energy bill. Whether we're staying warm in the winter or cool in the summer, extreme temperatures and conditions can raise our energy bills higher than expected. With proper maintenance, your HVAC equipment will perform better and more efficiently. Energy-efficient systems use less energy to produce warm and cool air, resulting in lower utility bills for you.
Avoid Costly Repairs
Issues with heaters and air conditioners aren't always apparent to homeowners. Sometimes, you don't realize there's a problem until a minor issue turns into a larger one. When our technicians do preventative maintenance on HVAC systems, we can spot and repair minor issues due to normal wear and tear. However, those issues can trigger more significant and costlier repairs when they go undetected from a lack of regular maintenance. Plus, it's less likely you'll have to deal with the stress or the expense of an emergency heating or cooling repair.
Safer Operation in the Home
Any gas or oil-burning heating appliance gives off carbon monoxide, an invisible and odorless gas that is deadly to people. Furnaces and boilers are vented in ways to ensure carbon monoxide is directed out of the house through a pipe or chimney. Homes should be equipped with carbon monoxide detectors, especially in areas where heating equipment is operating. When you call us for preventative maintenance, our technicians will do a complete safety inspection of your HVAC equipment to test and ensure there are no carbon monoxide leaks in the venting. You and your family will have the peace of mind of breathing clean, healthy air in your home.
Save Money in the Long Run With Preventative Maintenance
Barstow & Sons Heating & Cooling's HVAC maintenance service is a fantastic way for homeowners throughout the Annapolis and Pasadena, MD area to save money and extend the life of their heating and cooling equipment. By keeping your system in good working order and handling minor repairs before they become more significant issues, you'll protect your investment and spend less over the lifespan of your equipment. Contact us to schedule your preventative maintenance today.