Skip to Content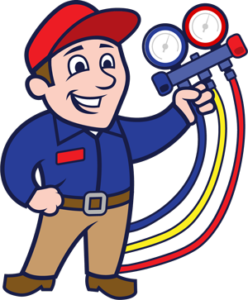 Emergency HVAC Repair in Annapolis & Pasadena, MD
Barstow and Sons
has years of experience providing high-quality HVAC services to our customers. We believe in honesty, hard work, and thoroughness, and these values have served our clients and us well. We provide a wide range of services, including emergency AC repair, to Annapolis and Pasadena, MD customers. Whether your
air conditioner
or
furnace
has stopped working, you can count on our team to come to your home and repair it promptly. We understand how to troubleshoot problems and implement solutions, and we know how to do so quickly. Whether you are experiencing a complete lack of airflow or unusual noises, you can be sure we will repair the issue.
Five Signs You Might Need Emergency HVAC Repair
While HVAC shutdowns are never fun, and informed homeowners can guess when they might occur and get a jump on repairs. Understanding that there is an issue can make securing emergency HVAC services much easier and more convenient. At Barstow and Sons, we are more than happy to restore your HVAC system to full functionality. As for what you can do, you can keep an eye out for the following signs of impending HVAC system failure:
Refrigerant Leaks: This liquid exists in your system and helps to eliminate heat and humidity from your home's air. It is essential. Leaks can cause complete shutdowns if left unattended because they drain the liquid and makes it harder or impossible for your AC system to cool your home. Our specialists can detect the leaks and provide the necessary repairs.
Frozen Evaporator Coils: Evaporator coils are also crucial to the effectiveness of your HVAC system. They absorb heat from the air and are filled with refrigerant that helps cool the home. They require warm air to function as they should. When the coil becomes frozen, it prevents the component from performing its primary responsibility.
Clogged Drains: Drains are an essential component of any HVAC system. As your air conditioner cools your home, it removes moisture from it. That moisture must go somewhere – the drains. However, a clogged drain prevents the moisture from exiting the system, which can cause damage to elements of your home, such as walls and ceilings.
Fan Malfunctions: Your HVAC system's fan serves a critical purpose: to blow indoor air over the evaporator coils. This process helps to cool your home. There is also another fan within the system that blows over the outdoor unit's condenser. Its purpose is to eject the absorbed heat. If either fan stops working, the entire system can fail.
Contaminated Condenser Coils: Contaminated condenser coils are destructive to your system because the system can no longer eject removed air outside your home. Usually, the cause is simple: an accumulation of dirt and grime. Our specialists can clean this component and restore full functionality to your HVAC system.
Common Causes of HVAC System Failures
Obviously, you do not want to deal with HVAC failures, especially in the dead of winter or the dog days of summer. But they happen – for numerous reasons. Some of the most common things that contribute to air conditioner and furnace emergency repairs include:
Infrequent or Non-Existent Maintenance: It is just as important to take care of your air conditioner as it is your car. They require routine maintenance to stay in good working order. We highly recommend contacting our team once before the summer months kick in and once in late fall to fine-tune your system.
Inexperienced Service: We know it might be tempting to perform maintenance on your system by yourself. However, it is not advisable. Our technicians undergo stringent testing and training to provide high-quality services. HVAC systems are too complicated for homeowners to attempt to repair or maintain on their own.
Outdated Systems: Air conditioners and furnaces do not last forever. The older your system gets, the more frequently it will develop problems. There comes a certain point when it makes more sense to replace your unit than it does to repair it. However, we understand that budgetary constraints might mean you need to perform one last repair before replacing the unit.
Why You Can Feel Comfortable Choosing Barstow and Sons
We offer 24/7 emergency HVAC services because we understand that shutdowns can occur at any moment. Our customers know they can rely on us because of our reputation for fairness and thorough services. We provide upfront explanations of what is wrong, and we suggest solutions that our team knows will resolve the issue. We do not upcharge our customers for 24/7 work, instead keeping our rate steady for our clients. Our licensed technicians are also courteous and respectful of your time and home. For those reasons, you can place your absolute trust in Barstow and Sons. Contact us today to get started.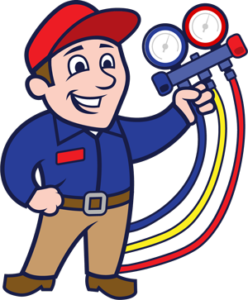 Call Today for Professional HVAC Service!