Skip to Content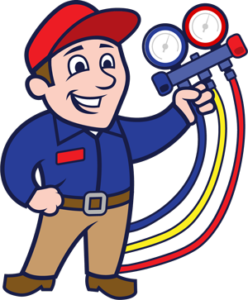 Ductwork Services in Annapolis, MD
We Are the Region's Premier Ductwork Experts
When you need residential ductwork services, you should call the experts at Barstow and Sons in Annapolis, MD. We can address all of your heating and cooling needs quickly and efficiently. Our team has been the area's premier HVAC service company for more than 40 years, and we are confident we can improve the energy efficiency and comfort of your home. Regardless of how powerful your HVAC system is, you will not reap its benefits without high-quality ductwork throughout your home. Air ducts allow climate-controlled air to travel from your heating or cooling system to every room in your house. Barstow and Sons can identify any problems with your air ducts and provide solutions regardless of their scope. Call us today to learn more.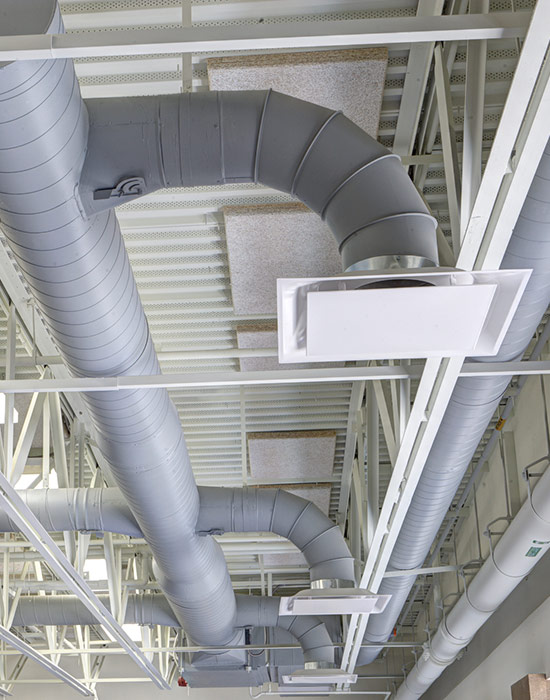 What Is the Purpose of Ductwork?
Air ducts are the conduits through which warm and cool air travels from your HVAC unit to the rooms throughout your home. You will find them behind walls, in ceilings, and under floors. They lead to the air vents scattered throughout your living space. Without reliable air ducts, your HVAC system would be worthless.
Signs Your Home's Ductwork May Be Leaking
Most homeowners do not give two thoughts to their ductwork unless something is wrong. Ductwork is among your home's out-of-sight and out-of-mind features. But when an issue arises, you will likely notice it quickly. Air ducts must have a balance in pressure to evenly control your home's climate. As a result, dents, gaps, or loose seals can cause your system to perform poorly. Signs your home's ductwork may be leaking include:
Poor air quality
Diminished air circulation
Higher-than-usual energy bills
Decreased comfort levels
Our Experts Install Ductwork in Annapolis, MD
Our certified technicians have extensive experience installing air ducts for homeowners in Annapolis and Pasadena, MD, as well as the surrounding area. Whether you are building a new home or replacing the ductwork in your existing residence, we will carefully devise a plan and install ductwork that optimizes efficiency to ensure your year-round comfort. Our experts will begin by completing a thorough inspection of your home to determine the best strategy for your air duct system. We will then cut the ductwork to meet your exact space requirements and minimize any chances for gaps, kinks, or air leaks of any kind.
Benefits of Duct Sealing
When you solicit our duct sealing services, you are making an investment in comfort that will last for years to come. You will experience immediate results when your HVAC system and air ducts are operating optimally. Among the benefits of duct sealing are:
Consistent comfort
Improved indoor air quality
Increased energy efficiency
Cost savings
Extended HVAC system lifespan
Reduced safety risks
We Provide Comprehensive Ductwork Repairs
Whether you received ductwork installation from Barstow and Sons or your air ducts have been in place since you purchased your home, we are happy to provide comprehensive repairs to ensure energy efficiency and complete comfort. Typically, ductwork repairs consist of sealing any air leaks. Our highly-trained professionals use state-of-the-art tools and a wealth of expertise to do so quickly and efficiently so that you have peace of mind. Additionally, we offer air duct testing services to analyze your ductwork's efficiency and air duct cleaning services to keep dust, bacteria, and other contaminants at bay.
Why You Should Choose Barstow and Sons
Barstow and Sons has been serving residential customers in Old Line State for more than 40 years. We boast a commitment to customer service and high-quality workmanship that is unrivaled in the region. Our family-owned and -operated company knows what it takes to keep your home and family comfortable throughout the year, and we provide a range of services to accomplish such a mission. We are available 24 hours a day to provide help when you need it most, and we vow to offer fair, upfront pricing for every project.
Contact Barstow and Sons Today
Maintaining consistent, comfortable temperatures throughout your house depends on more than merely your HVAC system. Air ducts play a significant role in your home's climate. Barstow and Sons specializes in ductwork installation and repairs for customers in Annapolis, MD, and throughout the surrounding area. Contact us today to request a quote.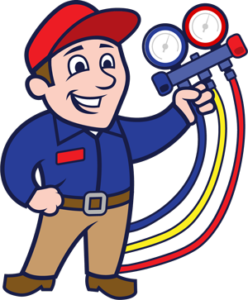 Call Today for Professional HVAC Service!