Skip to Content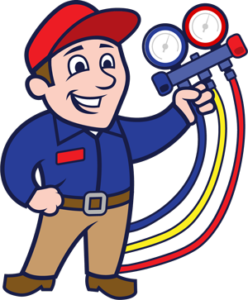 HVAC Services in Annapolis, MD
Contact the Annapolis HVAC Experts Today
No matter what type of HVAC repair, installation, replacement, or maintenance you need to have in Annapolis, MD, the team at Barstow & Sons is here for you. With years of experience and dedication for always improving our craft, we're proud to serve our community. We've been a family-owned and -operated company since the beginning and take pride in providing comfort and safety to families throughout Annapolis. Read about our areas of expertise and call us for a free quote and schedule your appointment. Not sure what you need? That's fine too! We can conduct a thorough inspection of your HVAC system and determine the best course of action that fits your need and budget.
Our HVAC Services
At Barstow & Sons, we're full-service HVAC experts that are happy to handle everything you need, from solving complex problems to unit replacements and down to minor repairs. Our technicians are all licensed and guaranteed with years of experience. We specialize in Lennox heating, cooling, and air quality systems because it's a brand we believe in. Contact us for sales, installation, or service for any of the following in our Annapolis regions:
You rely on your water heater for all types of services, from heating to cooking and cleaning. Make sure your water heater is always functioning efficiently and properly with repairs, routine maintenance, or even full replacements by our team.
Did you know that your furnace requires routine maintenance to run efficiently and avoid potentially expensive breakdowns? We provide furnace maintenance, repairs, installations, and replacements to keep you and your family warm and comfortable no matter the season. Schedule your yearly maintenance checks with us today.
Keep your family comfortable through Maryland's most frigid winters with a high-quality boiler. A good boiler should run efficiently and affordably throughout even the coldest months. We install, repair, and replace boilers throughout Annapolis.
Our team of experts has years of experience handling all types of heat pumps, including electric, geothermal, ductless, and mini-split. Whether you need repairs, maintenance, installations, or something else specific, we're here for you.
There's nothing worse than turning your air conditioner on the first warm day to have it clunk out on you. Have you been noticing loud noises, warm air coming from your vents, higher utility bills, and your air conditioner running more frequently? It may be time to consider replacing your system with a new, efficient, modern unit.
Solar Heating
Efficiently heat your home throughout the year with environmentally-conscious solar panels. Whether you need panel installation or maintenance, schedule your appointment with our team of experts.
Dry skin can cause a lot of problems for your family, especially in the winter. A humidifier helps keep your home comfortable. We can help recommend the right unit for your home and space. We also conduct repairs and replacements on a wide range of humidifiers and brands.
Schedule Service or Get a Quote Today
We're proud to serve Annapolis with our expert HVAC services! Whether you're having HVAC problems and need service, or you want to see what a particular installation or repair might cost, contact us for help. We are always here to make sure you get your questions answered and your service completed. Feel free to book us through our online system or reach out by phone if you have a question. We're here for you!
Call today for professional HVAC service in Annapolis, MD.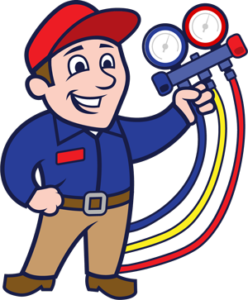 Call Today for Professional HVAC Service!