Skip to Content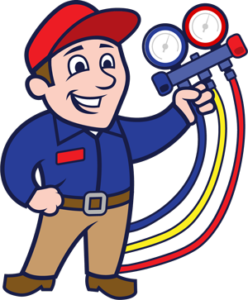 Professional Air Handler Services in Annapolis, MD
Choose Barstow & Sons for Hvac Repair & Maintenance
Air handler problems can happen at any time, but Barstow & Sons is here to take care of them for you. We offer air handler services for home and business owners in Annapolis and Anne Arundel County, MD. It's perfectly fine if you don't even know what an air handler is. Our team is here to explain that to you, as well as common air handler problems, the repair and replacement services we offer, and more. Attempting to fix the problem yourself is easier said than done and should be left to our trained and experienced HVAC professionals. If your air conditioning unit is not working correctly, the air handler may be to blame. You may be able to avoid the costs involved with a full air conditioning replacement. Allow our team to diagnose the problem with your system to ensure you get the service you need and not just the easiest option. Learn more about air handlers and contact us to schedule service or get your estimate.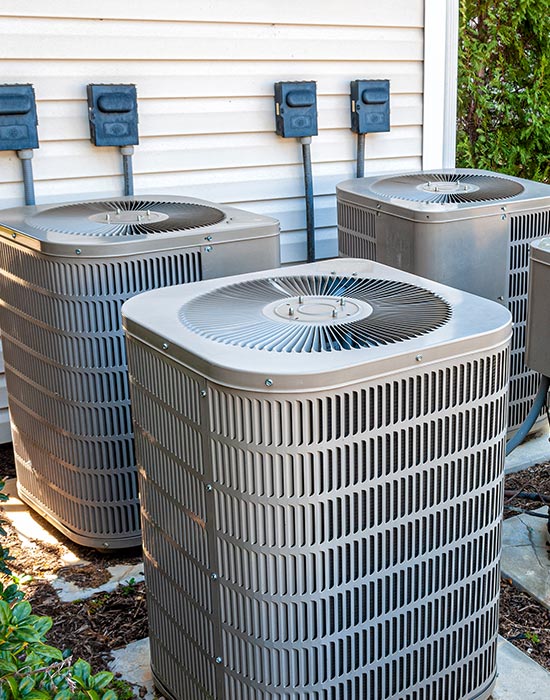 What Is an Air Handler?
An air handler is the unit that circulates air through your home. It works with heating and cooling components and distributes comfortable air at your desired temperature. Air handlers can look similar to furnaces and contain indoor coils used to heat or cool your home. Air handlers do not produce heat or cold air. They transfer the air through your ductwork and into the rooms of your home or business. Air handlers are not present in all HVAC systems. Conventional furnaces or AC units have blowers, while air handlers are common with electric heat pumps.
Common Air Handler Problems
Air handlers work hard to keep your home or business comfortable. However, like all aspects of your HVAC system, problems are always a possibility when it comes to your air handler. Your air handler may be to blame if you're having issues with air distribution. With age, regular use, and lack of proper cleaning or maintenance, the following problems can arise with your air handler:
Blower motor failure
Filtration challenges
Clogs and challenges in the pathway that can compromise the airflow
Air Handler Repair Services
Air handlers are one of the most essential parts of heating and cooling systems. Hearing a rattling sound coming from your air conditioner often indicates a problem with your air handler. The team at Barstow & Sons is highly-experienced in air handler repair services. An issue with your air handler can be caused by any of the following components:
Blower or fan
Filters
Controls
Humidifier
Heating or cooling elements
Vibration isolators
Mixing chamber
We Replace Air Handlers
Our team offers air handler replacement services for home and business owners throughout Anne Arundel County, MD. We can help you choose the right air handler for your HVAC system. Our technicians can diagnose and inspect your air circulation system before we perform HVAC repairs or HVAC maintenance. A new air handler could improve air quality in your home or commercial facility. Our team will customize your new air handler system so you can rest easy knowing you'll stay comfortable.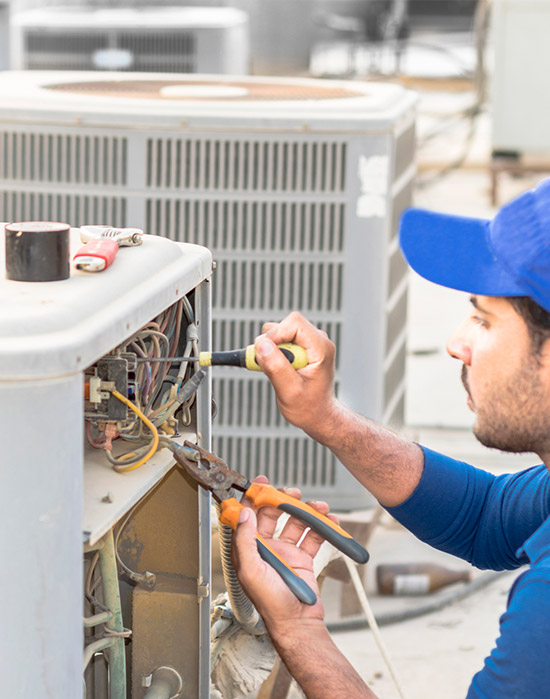 Air Handler Resources You Can Trust
When you choose Barstow & Sons to address your air handler repair and maintenance challenges, you can rest assured knowing we'll get the job done right. Whether you're experiencing problems or you just want to schedule preventative maintenance, our team goes above and beyond to keep your unit functioning just like new. Allow us to help:
Keep fan blades, dampers, and coils clear of buildup and free of leaks
Make sure all damper actuators and linkages are operational and aligned
Ensure moving parts are free of excessive wear and cracks
Keep condensation pans rust-free
Ensure the unit is vacuumed thoroughly
Comprehensive HVAC Services
The team at Barstow & Sons is here to take care of all your air handler issues. We're happy to visit your home or business in Annapolis or Anne Arundel County, MD. We're proud to be a family-owned and -operated company that offers fair and upfront pricing and excellent customer service. Contact us today to schedule service or request an estimate.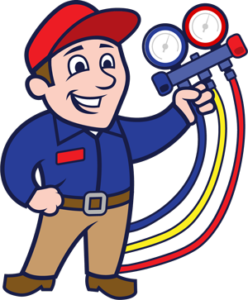 Call Today for Professional HVAC Service!