Skip to Content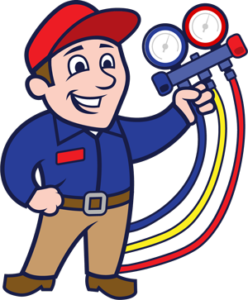 HVAC Services in & around Annapolis
Barstow and Sons has years of experience providing outstanding HVAC services to our clients in Annapolis and Pasadena, MD. Air conditioners, furnaces, and water heaters are our specialties. We are located in Annapolis, MD. However, we proudly serve a broad and disparate range, including Severna Park, Pasadena, and Arnold, MD. Throughout Anne Arundel County, we have helped clients restore full functionality to their HVAC and plumbing systems. We specialize in Lennox heating, cooling, and air quality systems. We provide our services reasonably and affordably and are well-versed in energy efficiency. Simply put, we are your best source for superior HVAC services.
Heating Services Throughout Anne Arundel County
At Barstow and Sons, we are proud of our reputation for delivering superior heating services to our clients. Nobody wants their furnace to die in the dead of winter. We provide the tools to prevent shutdowns and offer repairs when they do occur. Our heating services include:
Water Heaters: We offer both traditional water heaters and tankless water heaters. No matter which one you choose, you can be certain the one you receive will provide superior energy efficiency.
Boilers: Our team offers high-quality boiler installation, repair, maintenance, and replacements. We have over 30 years of experience working with various manufacturers.
Furnaces: We offer a range of furnace services, including maintenance, repair, and replacement. Our team's expertise is our greatest asset.
Heating Pumps: We handle service for various types of heating pumps, including electric, geothermal, ductless, and mini-split models.
Air Conditioner Repair and Installation
While the Maryland winters are bitterly cold, the summers are no picnic either. Having a functioning air conditioner is crucial to your comfort level. Fortunately, Barstow and Sons offers comprehensive air conditioning services. You can count on us for:
Repair: If you have problems with your air conditioner, then get in touch with Barstow and Sons. We offer repairs to all manufacturers.
Installation: Sometimes, repairs are not practical. When that is the case, you need a company that will offer fair and affordable pricing on a new unit. We offer that.
Air Handlers: Air handlers circulate air throughout your home. They aid your furnace or air conditioner in distributing warm or cold air, but they do not produce it.
Ductless Split Systems: Ductless split systems are an innovative solution to the problems posed by traditional ducted AC systems. We can retrofit your home with a mini-split system.
Ensure Superior Air Quality in Your Home Today
Indoor air quality is both important and elusive. Many factors can contribute to poor air quality inside a home. From dirty ducts to dirty air filters, anything can distribute contaminants throughout your house. Fortunately, Barstow and Sons offers indoor air quality solutions, such as:
Humidifiers: Barstow and Sons offers humidifier installation and repair. These systems increase humidity in homes that lack it. The result is increased comfort.
UV Lighting: UV lighting is one solution to poor indoor air quality. These systems clean the air by eliminating carbon-based debris.
Ventilators: Whole-home ventilators allow homeowners to bring outside air into their homes without allowing allergens and other contaminants.
HEPA Air Filters: If you are dealing with poor air quality, a HEPA air filter on your furnace and air conditioner might solve the problem.
Zoning, Ductwork, and Thermostat Services
Barstow and Sons provides a wide range of services to our customers. Beyond installing and repairing air conditioning, heating, and air quality systems, we assist homeowners with improving their houses in other ways. For instance, we can install a zoning system that can divide your home into individual sections with different heating or cooling levels. We specialize in installing and cleaning ductwork. And our team can also install a new thermostat in your home to increase the efficiency of your existing heating or cooling system.
We Offer A Financing Option to Our Anne Arundel County Customers
We understand that repairing and purchasing heating and cooling systems can get expensive. We strive to make our services affordable, but for customers who need more assistance, we offer a financing option in the form of the Carrier card. It is a convenient way to pay for HVAC systems over time, rather than all at once. If you qualify, it can be an excellent way to upgrade your HVAC system. Get in touch with our team to learn more.
Contact Barstow and Sons Today
If you live in Anne Arundel County and you need HVAC services, we can help. Our team is more than willing to travel from our Annapolis, MD headquarters. Our expertise and experience are tremendous assets to our customers, as is our extensive service area. Contact us today to learn more about what we have to offer you.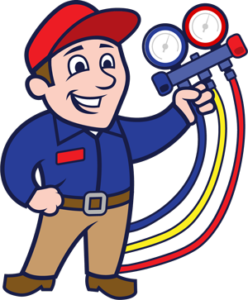 Call Today for Professional HVAC Service!