Skip to Content
Preventative Maintenance Essentials for Your HVAC System
The spring season is just around the corner, and now is a great time to make sure that your HVAC system is ready to help you beat the heat. When you schedule seasonal repairs for your air conditioner or furnace, you will be able to help prevent maintenance problems before they start.
A company that specializes in heating and air conditioning near Annapolis will be able to perform a routine tune-up for your entire HVAC system. To help highlight the benefits of catching heating and cooling problems before they get too serious, here is an overview of some preventative maintenance essentials for your HVAC system
The Benefits of Preventative Maintenance
Preventative HVAC maintenance offers many benefits to your home. When you schedule preventative maintenance at the start of the spring and fall seasons, you will be able to make sure that your heater or air conditioner is operating at peak efficiency. With an efficiently maintained HVAC system, you will enjoy lower energy bills throughout the year. Preventative maintenance appointments can also help your technician catch minor problems before they get serious.
What to Expect During a Preventative Maintenance Appointment
There are several different services that you can expect during your preventative maintenance appointment. For example, your HVAC technician will typically perform a complete check of all of the functions of your system. In addition, he may change your air filters and check your system's overall airflow. Finally, motors and other moving components may be cleaned and lubricated.
Finding a Preventative Maintenance Contractor
Once you have decided that preventative maintenance is the right choice for your HVAC system, it is important to find a preventative maintenance contract that is ready to serve your needs. To find an HVAC contractor, you can look for a company that has positive reviews from other customers in your community. A contractor with a great reputation for excellent service will be sure to perform a fantastic job during your routine tuneups.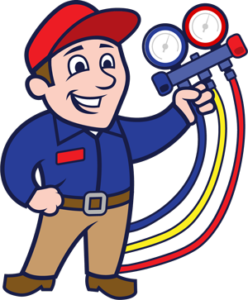 Call Today for Professional HVAC Service!