Skip to Content
Why Autumn is the Best Time for HVAC Maintenance
As the days start to cool and leaves begin to fall, it's time for Barstow & Sons Heating & Cooling's customers in Annapolis and Pasadena to consider scheduling their annual HVAC maintenance and inspection. This is because Autumn is the perfect time of year for a tune-up or replacement. Not only will our experienced technicians be able to help you stay comfortable as winter quickly approaches, but properly maintained equipment ensures maximum efficiency, fewer costly repairs down the road, and a longer lifespan overall. In this blog post, we will explore the top reasons why Autumn is the best time for HVAC maintenance. Our team at Barstow & Sons will make sure your home stays cozy all season long!
Avoid Having a Cold Home While Your Heating System is Being Serviced
If you wait until winter to get your HVAC system serviced, you may be left with a cold home while your heating system is being serviced. Nobody wants to shiver in a cold house. By scheduling HVAC maintenance in the Autumn, you can avoid any discomfort and be prepared for the cool winter months ahead.
More Access to Appointment Slots
Since the demand for HVAC maintenance is low in the Autumn season, there are more available appointment slots for customers to choose from. You can easily schedule a convenient time for the technician to visit your home without worrying about long wait times. By scheduling maintenance during a less busy season, you can ensure your HVAC system gets the attention and care it needs.
Be Prepared–Make Sure Your Heater is Working Before You Need It
Nobody wants to turn on their heating system on the first cold day of winter and discover it doesn't work. By scheduling HVAC maintenance in the Fall, you can avoid any unwanted surprises when the cold weather hits. It is essential to have your heating system checked by professionals, so it's ready to keep you warm all winter long.
Repair and Discover Any Furnace Issues to Prevent Carbon Monoxide Poisoning
Carbon monoxide poisoning is a severe threat in the winter season when heating systems are running continuously. Scheduling HVAC maintenance in the Autumn season can ensure any potential furnace issues are discovered and repaired, significantly reducing the risk of carbon monoxide poisoning. Carbon monoxide is a toxic gas that is deadly, and regular maintenance can prevent this from being a threat in your home.
Importance of Annual HVAC Maintenance
It's essential to understand the importance of annual HVAC maintenance. First, it helps ensure the system is working correctly and efficiently during the times it's needed the most. It also can help you identify any issues that could lead to a costly repair or replacement down the road. Furthermore, regular maintenance prolongs the lifespan of the system, making sure it will not only be functional for now but well into the future.
Take Advantage of Low Prices When Installing a New HVAC Unit
If your HVAC system is older or not working correctly, the Fall season is also an excellent time to replace it. Due to the annual lifecycle of HVAC systems, prices are typically lower during the Fall. In addition, popular models are more likely to be in stock, and scheduling service may be more readily accessible. When you take advantage of these lower prices now, you will not only save money but will be prepared for when temperatures drop significantly.
What to Expect During Your HVAC Maintenance
Before your maintenance service, our team will discuss the goals of the appointment and what to expect during the process. During the appointment, a technician will inspect, clean, and test all components of your HVAC system. Some of these tasks may include checking refrigerant levels, inspecting electrical wiring, changing filters, cleaning condensate lines, and ensuring that your system is running correctly and safely. Afterward, the technician will discuss any issues identified during the service and provide recommendations for any necessary repairs or parts replacement.
If an Emergency Strikes—We Will Be There!
When you need emergency HVAC repair services in Annapolis and Pasadena, MD, look no further than Barstow & Sons! We have years of experience delivering top-notch HVAC solutions to our valued customers. We take pride in our honesty, hard work, and commitment to providing thorough services. When it comes to your HVAC needs, we've got you covered!
Our wide range of services includes emergency furnace repair, ensuring that your home stays warm and comfortable when it matters most. When your furnace has suddenly given up on you, our expert team will promptly visit your home and fix the issue. We excel in troubleshooting problems and implementing effective solutions, working diligently to restore optimal airflow and eliminate any unusual noises. We understand that each HVAC system is unique, and we tailor our approach to meet your specific requirements.
Why Choose Barstow & Sons Heating & Cooling for Your Fall HVAC Maintenance
Now that you understand the importance of Fall HVAC maintenance, it's important to know that not all maintenance solutions are created equal. At Barstow & Sons Heating & Cooling, we have been providing HVAC services for over 40 years, and our experienced team of professionals is equipped to handle all your HVAC needs. As an Annapolis and Pasadena-based company, we recognize the needs of our local customers. Our team is licensed, bonded, and insured and strives to provide excellent customer service, quality workmanship, and affordable pricing.
Don't wait until your heating system completely breaks down; schedule an appointment with Barstow & Sons Heating & Cooling today! Trust us with regular maintenance this Fall to keep your system running at peak performance this upcoming season.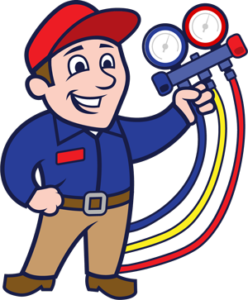 Call Today for Professional HVAC Service!