Skip to Content
The Benefits of Having a Trustworthy HVAC Company for Maintenance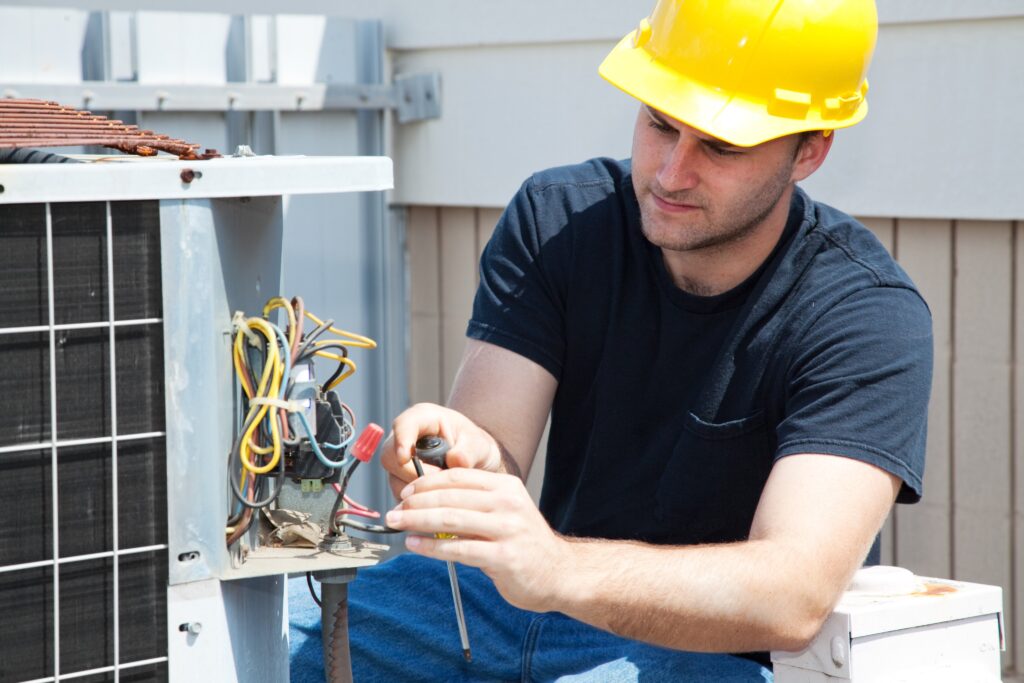 Generally, your overall HVAC system should be looked at by a professional at least twice a year. This overall inspection can reveal any pressing issues that need to be repaired or determine whether cleaning or other basic maintenance is required. Although it may seem like a bi-annual HVAC inspection would be an extra expense, it can actually help you avoid costly A/C or heater repair later on (much like an annual preventative health visit with a doctor).
As the seasons change, you'll also want to have your heating and/or cooling units inspected and serviced. Ideally, you should have the appropriate unit serviced just before regular use starts up; have the air conditioner serviced in spring and the furnace serviced in the fall.
You could certainly have a technician come in and look at both at the same time, but keep in mind that one unit may be left unused for some time after the inspection. During that idle time, problems could develop. A well-meaning air conditioner inspection in November could still end with air conditioner repair in May.
Matters
Although there are similar elements in every home, HVAC systems come in various shapes and sizes; ductless split systems, packaged heating, and A/C systems, hybrid heat split systems—it's hardly a one-size-fits-all situation. For that reason, it's important to choose an HVAC maintenance company that knows how to deal with all kinds of units and arrangements. An experienced technician brings personal knowledge of a variety of systems to every inspection.
It's also extremely important that any HVAC technician you hire has the right knowledge and education to not only service your system but help you heat or cool your house in the most efficient manner. Without a strong understanding of how air moves through the home and how it affects overall temperature and humidity, a technician could be missing key aspects of home comfort.
Just as important as knowledge and experience are the simple virtues of reliability and common sense. Some HVAC companies fail to treat customers like human beings, choosing instead to stick to scripts and do only the minimum amount of work required. A quality maintenance company will go above and beyond to help you figure out what your home needs in order to be cooled and heated efficiently.
The Tangible Benefits of Proper Regular HVAC Maintenance
Similar to the way in which proper medical care helps to extend our own lives and improve the quality of our experience, proper HVAC maintenance helps to extend the lifespan of your appliances and ductwork. Plus, keeping ducts and units properly cleaned and in good working order can keep your family safe from potentially life-threatening malfunctions, fires, or other unexpected disasters.
Perhaps the most exciting benefit of appropriate regular maintenance is that it saves you money both in repairs and energy bills. By keeping your system operating at or near peak efficiency, you can ensure that you'll be getting the heating and cooling effects you want without losing energy and paying more than you should.
Once you begin an appropriate regimen of HVAC system maintenance with a reliable, trustworthy company, you'll notice a number of other benefits:
Faster heating and cooling of rooms due to optimally-efficient movement of hot or cold air
Stronger blowing and better air movement (no cold spots/rooms in winter)
Quieter system operation
Improvement in allergies (thanks to clean ducts)
How to Find a Trustworthy HVAC Company
Finding the right HVAC maintenance company for your home is more than just searching the web for the cheapest service in your area. If you're in the process of searching for a decent HVAC servicing company, there are a few things you should look for before you decide:
A good rating from the Better Business Bureau
The Better Business Bureau is well-known for its ratings of business quality and ethics. If a company does not have a good rating with the BBB, you may want to rule them out as an option, as this could reflect poor practices. You can also read relevant customer complaints that have been filed with the BBB against a given company.
​
Fair rates and clear pricing information
Make sure you do some research regarding the average cost of HVAC maintenance and repairs in your area. If it seems like a company is overcharging for no particular reason, they probably are. If a company makes it difficult to find out how much their work costs or they flip-flop on prices, that should be a red flag, as well.
A professional guarantee of work
A company that does not guarantee the quality of their work in some way is likely not confident in their quality, to begin with. Make sure that you select a maintenance company that guarantees the work that they do. Otherwise, you could find yourself paying even more for follow-up repairs.
Make sure that the company is able to talk to you in a language you understand—and give you all the information. Someone who uses a lot of lingoes or says "it's too difficult to explain" may be trying to keep you from getting the whole story.
Real evidence of problems
A trustworthy technician should be able to show you exactly why he or she believes a certain issue is the cause of your problems. Be wary of those who jump to blame bad parts and suggest replacement without showing decent evidence.
By taking the time to look for these details in a given HVAC company before trusting them with your heating and cooling systems, you can avoid headaches like price-gouging, repeated repairs, communication issues, and more.
Get Reliable Air Conditioner Maintenance and More From Barstow and Sons
If you live in the Annapolis, MD area, the HVAC experts at Barstow and Sons can help you keep your heating and cooling system clean and efficient for years to come. With more than 30 years of experience, affordable pricing, and high-quality Lennox products, we're confident your research will show that we exemplify all the characteristics of a trustworthy HVAC maintenance company.
We place a strong emphasis on honest, straightforward customer interactions and skilled, experienced workers. Our technicians will work with you to meet your home's unique heating and cooling needs, building a lasting, reliable working relationship. With reliable maintenance for A/C systems, furnaces, humidifiers, thermostats, boilers, air quality systems, and more, you can rest easy knowing that we've got your back if anything should go wrong.
In every job we do, we strive to provide an exceptional quality of work and make sure every customer is completely satisfied. Don't just take our word for it; call us today at 410-544-2606 or fill out our online form to make an appointment for a full HVAC inspection.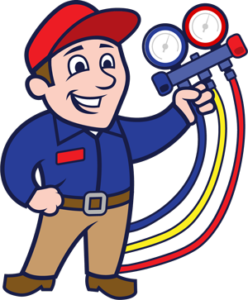 Call Today for Professional HVAC Service!