Skip to Content
A Look at Lennox Heating Products
If you are shopping for Lennox heating products in Annapolis, you will be glad to learn that Lennox furnaces, heaters, and boilers are rated highly among both consumers and heating industry professionals. Homeowners who choose Lennox heating products report that their new heaters are virtually problem-free, minimizing the necessity for heating repair.
In addition to reliable performance, consumers frequently praise Lennox heaters for their quiet operation. Lennox heaters, furnaces, and boilers are also incredibly cost-effective without sacrificing quality. Lennox offers a competitive warranty when you purchase one of their heating products, providing homeowners with much-needed peace of mind.
Heating repair technicians and industry professionals praise Lennox heating products for their performance. Lennox heating products are mechanically reliable, low maintenance, and deliver dependable heating results for the duration of their lifetime.
Lennox manufactures a wide range of furnaces, heaters, and boilers that feature the Energy Star certification. This means that homes with Lennox heating products will boast both top performance and cost-saving energy efficiency.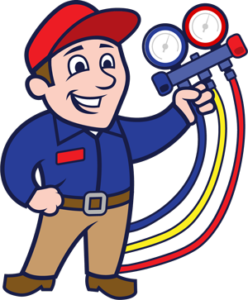 Call Today for Professional HVAC Service!